Activities are the tasks, actions or services that take place in your project to achieve its outcomes.
The following Application displays the Project activities details.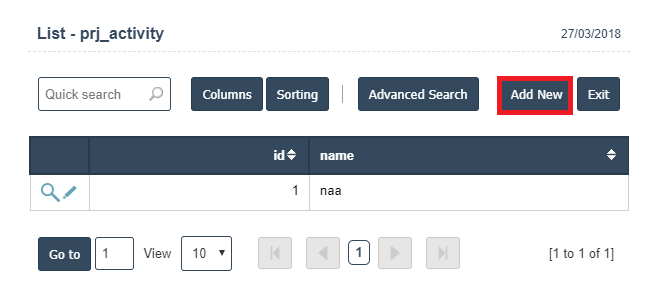 Add New : This Button is used to Add New Project Activities
In Above image click on Add New Button then it will displays the following image.