Assessment
Assessment is the process of gathering and discussing information from multiple and diverse sources in order to develop a deep understanding of what students know, understand, and can do with their knowledge as a result of their educational experiences.
The followinhg image shows Assessment Details.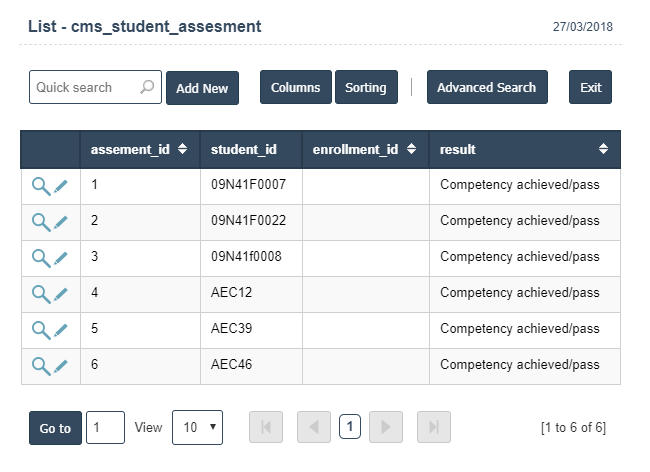 Add New : This Button is used to Add New student Assessment Details.
In Above Application click on "Add New" then it will displays the following image.
Then Enter the Student Assessment Details.

Student ID :

Field Type : VARCHAR

HTML Type : Text

Field Size in DataBase : 12

Subject ID :

Field Type : VARCHAR

HTML Type : Text

Field Size in DataBase : 12

Assessment Type :

Field Type : VARCHAR

HTML Type : Text

Field Size in DataBase : 10