Contract Template
There are so many professional training institutes and schools that provide training to their student. Before any training they prepare a document which is called Training Contract. In this contract everything about training and training course is mentioned. Like as time period of training, requirements, fee and all about training skills that you had to learn from them.
It is mostly prepared before proper training, and signed when both trainer and trainee agree with all terms and conditions and all other requirements of the institute or company.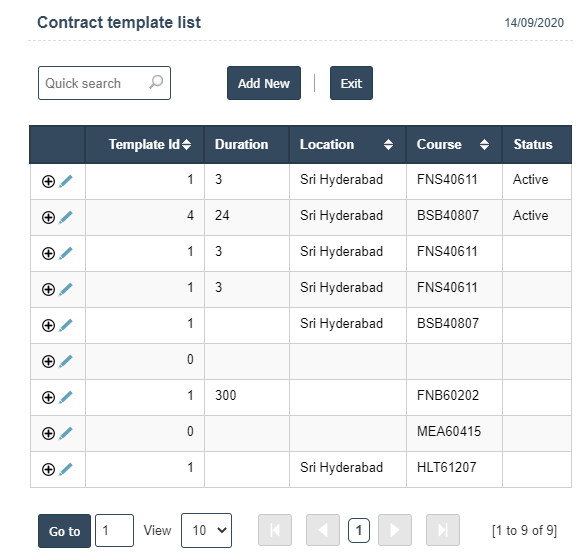 Add New : This Button is used for Adding New Contract template.
In Above Application click on Add New Button then it will displays the following Application.

Placement Manager :

Field Type :VARCHAR

Html Type : Text

Field size in DataBase : 25

Duration :

Field Type :VARCHAR

Html Type : Text

Field size in DataBase : 10