Document Library :
In Project Management the Library is a collection of documents from past projects at ITS. The primary focus is on project proposals and charters, with additional project reports and associated documents included where possible.
The following Application is used to dispalys the Project Document Library with Project Name,Description,Title,Attatchment and File type etc.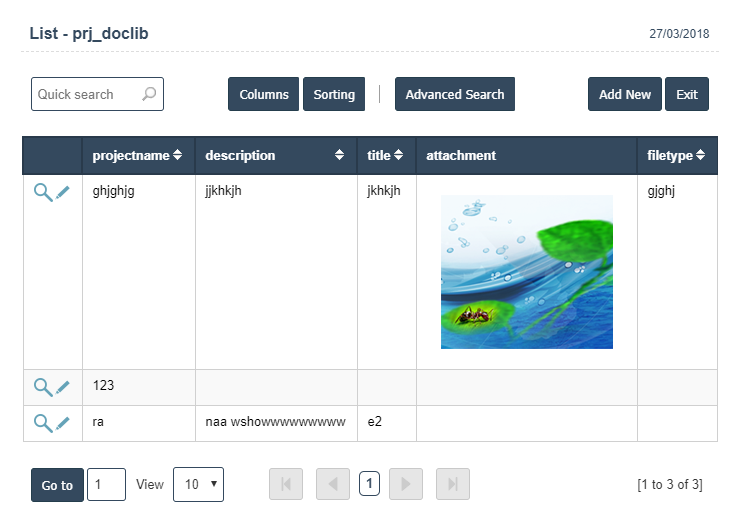 Add New : This Button is used to Adding New Document Library
In Above image click on Add New Button then it will dispalys the following image.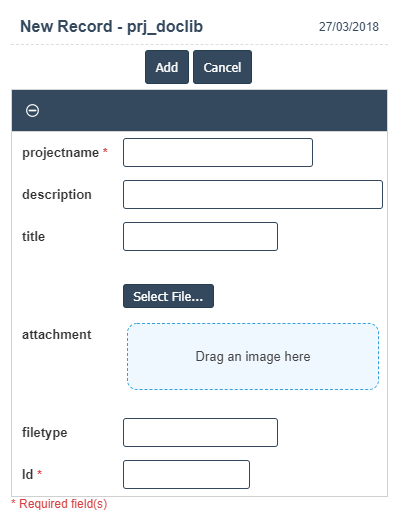 Project Name :

Field Type : VARCHAR

HTML Type : Text

Field size in DataBase : 20

Description :

Field Type : VARCHAR

HTML Type : Text

Field size in DataBase : 30

Title :

Field Type : VARCHAR

HTML Type : Text

Field size in DataBase : 15

Attatchment :

Field Type : BLOB

HTML Type : Image

File Type:

Field Type : VARCHAR

HTML Type : Text

Field size in DataBase : 15