Document Numbers
This Application is used? to Auto Increment for Document Field Value to? some Applications.

The following image shows Document Numbers range for each Module.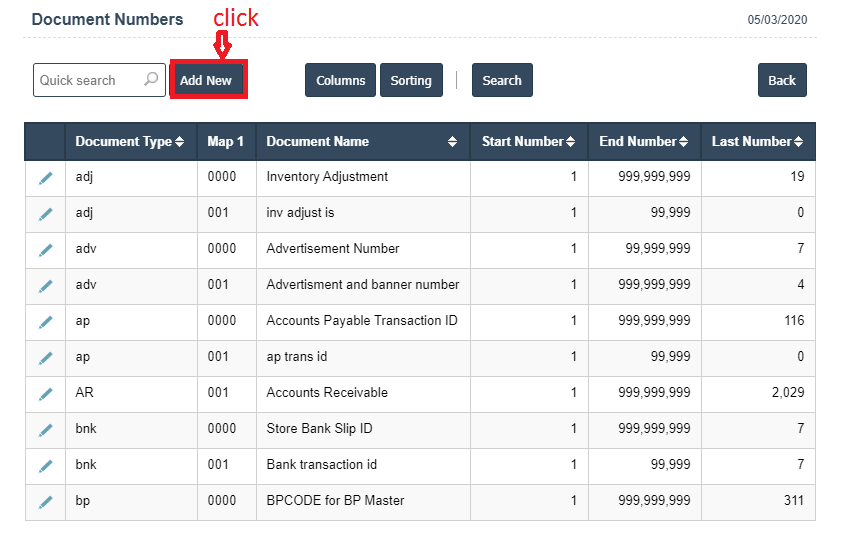 Add New :? This is used for Adding the new Document Numbers.
In the Above Application Click on Add New Button the it will dispalys the following image.
Document Type :

Field Type : VARCHAR

HTML Type : Text

Field Size in DataBase : 3

Start Number :

Field Type : INT

HTML Type : Text

Field Size in DataBase : 10

End Number :

Field Type : INT

HTML Type : Text

Field Size in DataBase : 10

Last Number :
?

Field Type : INT

HTML Type : Text

Field Size in DataBase : 10

Document Name :
?

Field Type : VARCHAR

HTML Type : Text

Field Size in DataBase : 45

Map 1:
?

Field Type : VARCHAR

HTML Type : Text

Field Size in DataBase : 4