This Application Used to Displays the Employee Labour Status like full time employee/part time employee etc.
The following image shows the Labour Ids and Labour Status.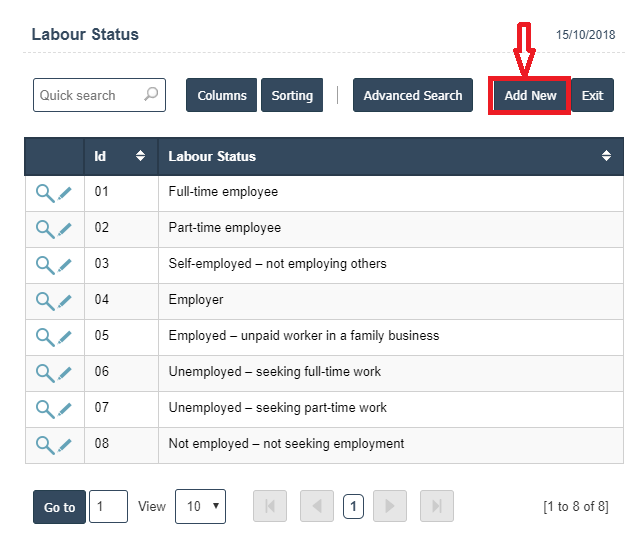 Add New : This Button is used to Adding New Labour Ids and Related Labour Status.
In Above Application click on Add New Button then it will dispalys the following image.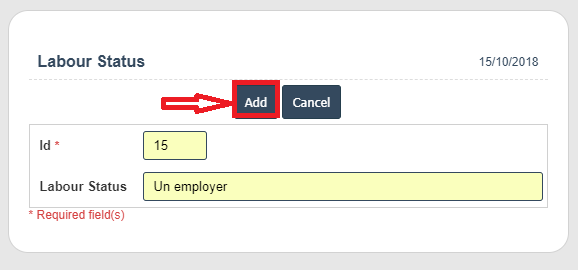 Id :


Field Type : VARCHAR

HTML Type :Text

Field Size in DataBase : 25

Labour status :


Field Type : VARCHAR

HTML Type :Text

Field Size in DataBase : 25