This Application is used to displays the List of Tables like Store Id, Table Id, Type, Location, Seats and Status.

The following Application Shows List of Tables.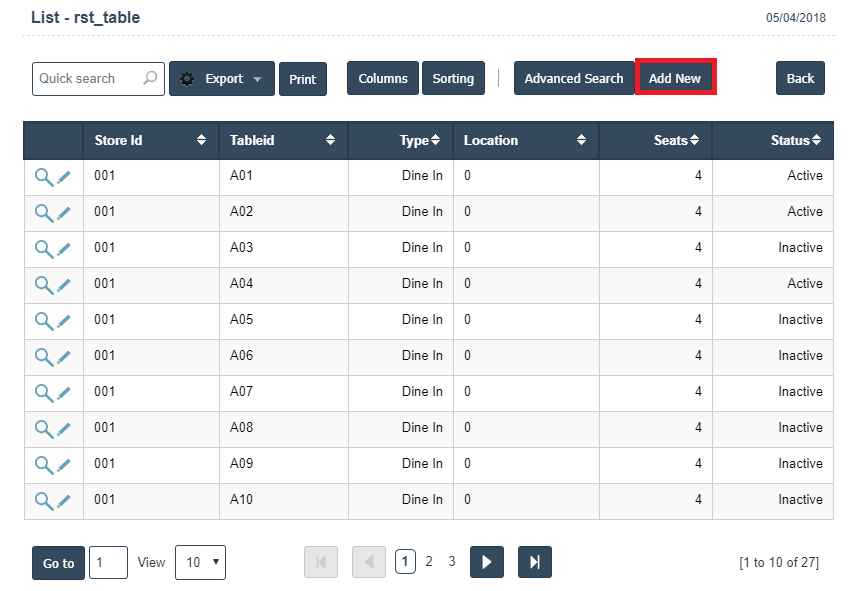 Add New : This Button is used for Adding New List of Tables.
In Above Application click on Add New Button then it will displays the following Form.