Project Priority :
Project Management requires significant planning and organization. This work involves establishing the criteria for project priorities. Determining priorities depends on various factors, such as the industry in which you work and the goals of the organization.
The following Application is used to displays the Project Priority Details like ID and Name.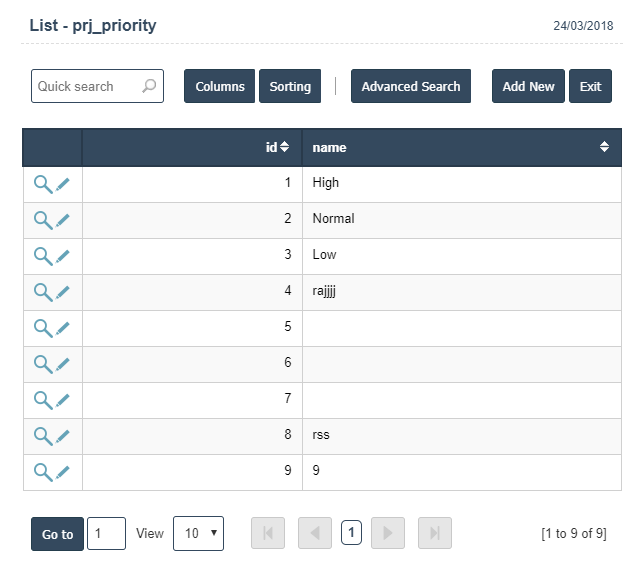 Add New : This Button is used to Add New Project Priority.
In Above image click on Add New Button then it will dispalys the following image.

Name :

Field Type : VARCHAR

HTML Type : Text

Field size in DataBase : 45