Report By Sales Items
This Application used to displays the Report By Sales Items
The following Application shows the Report By Sales Items.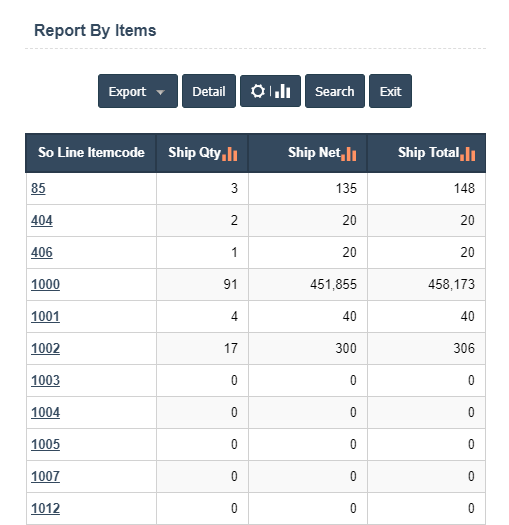 In Above Application click on any one of the Item (summary), then it will displays the full details on a particular Record and also dispalys the Related Records on that particular Item.
In Above Application Click on Item then it will dispalys the following image.