Unit
Unit : This Application is Used for Units are Displays in the Subject.
The following image shows Details of the unit Application.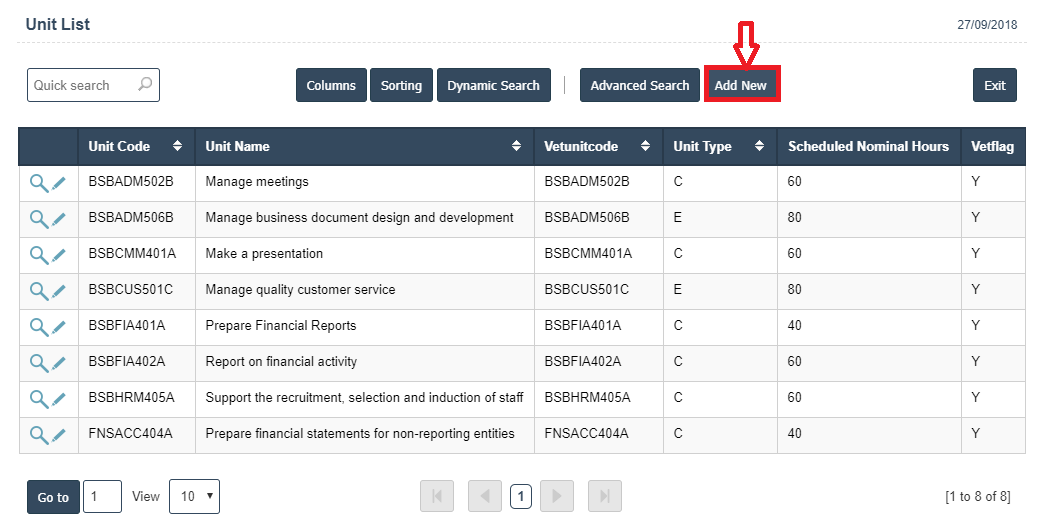 Add New : This Button is used for Adding New unit in the Subject
In Above Application Click on Add New Button then it will displays following image.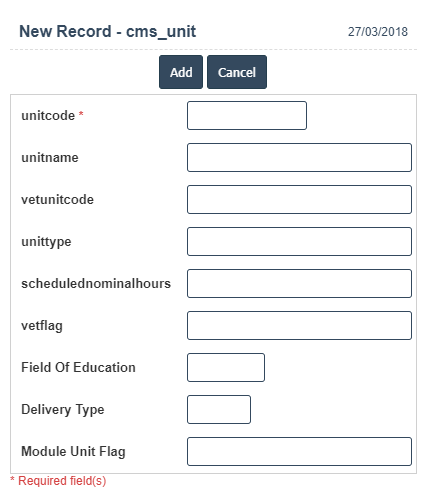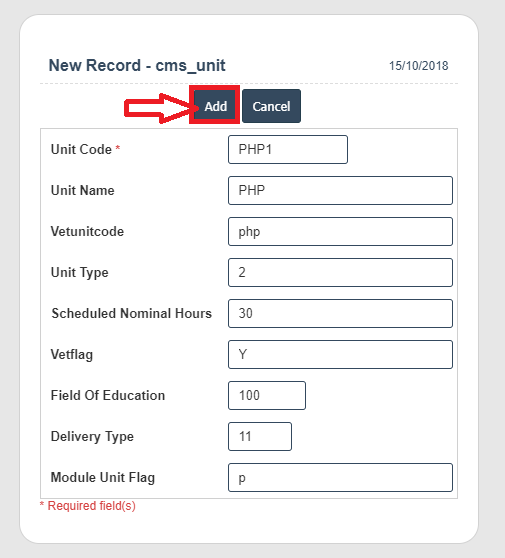 Unit Code :

Field Type : VARCHAR

HTML Type : Text

Field Size in DataBase : 12

Unit Name :

Field Type : VARCHAR

HTML Type : Text

Field Size in DataBase : 70

Vet Unit Code :

Field Type : VARCHAR

HTML Type : Text

Field Size in DataBase : 25

Unit Type :

Field Type : VARCHAR

HTML Type : Text

Field Size in DataBase : 25

Scheduled Nominal Hours :

Field Type : VARCHAR

HTML Type : Text

Field Size in DataBase : 25

Module/Unitflag

Field Type : VARCHAR

HTML Type : Text

Field Size in DataBase : 25

Vetflag

Field Type : VARCHAR

HTML Type : Text

Field Size in DataBase : 25