Work Flow
1.Go to the back-office and click on the option Work Flow and then click on the option Work Flow.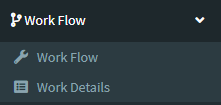 2.Add New : This Button is used for Adding New Work Flow.
3. In below image click on Add New Button then it will displays the following image.

4. A New Work Flow will open the new page and fill the details.

5. Fields in this Work Flow Include:
Wfl Id

Title

Description

Created By

Allocated To

Wfl Parent

Modified Date

Finished Date

Percentage

Status

Company.
6. Once you have completed the Work Flow details, click the Add button as shown below.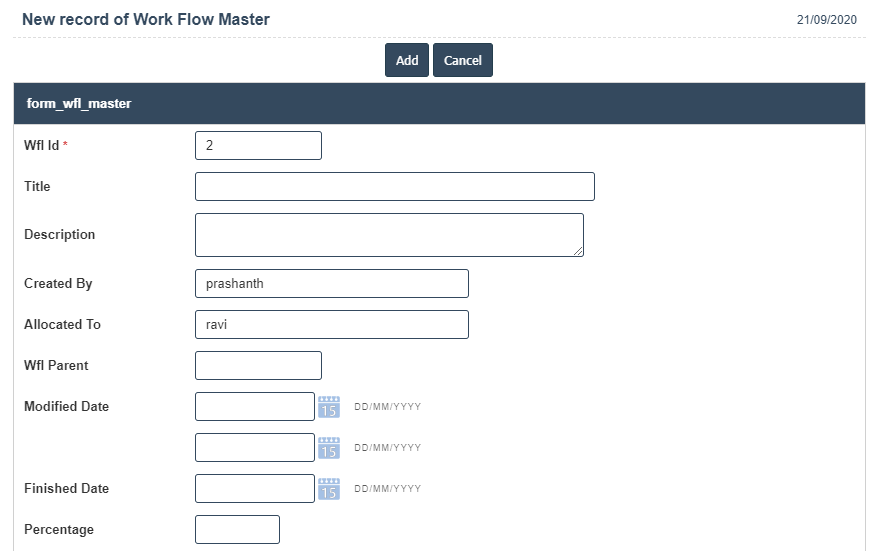 7. Click on Add New button.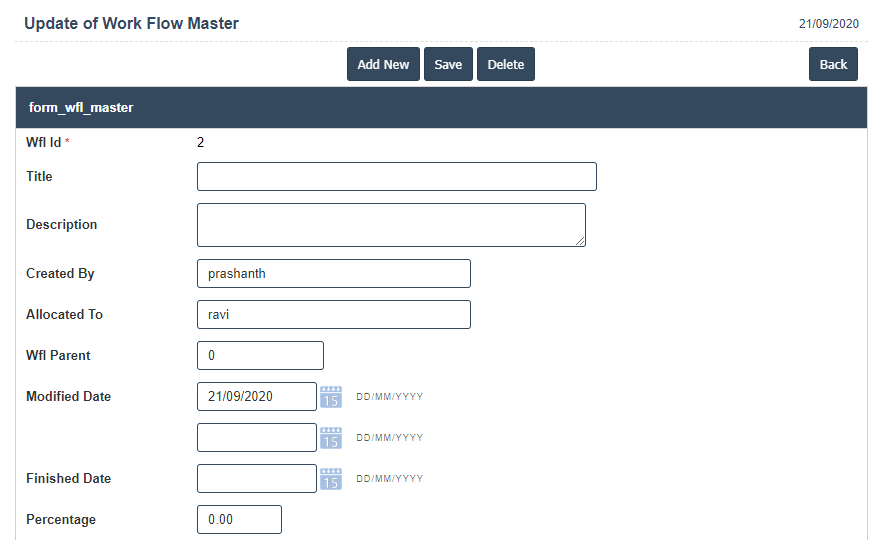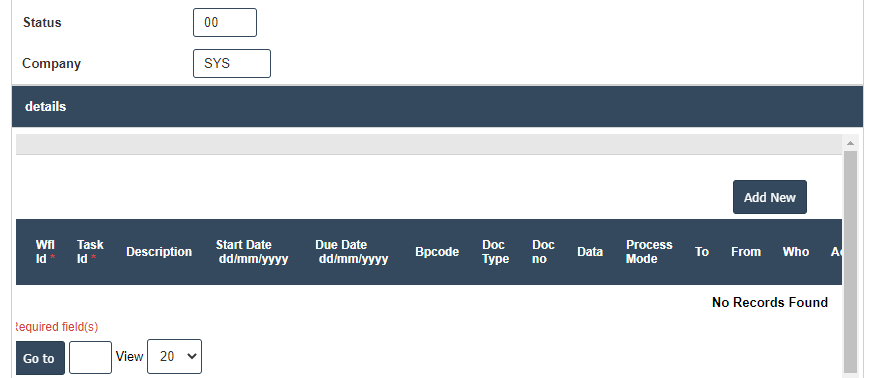 8. After that Wfl Id, Task Id, Description, Start date, Due Date etc.. fill the details then click on

right symbol.